Football Alberta COVID-19 Statement (as of April 9, 2020)
**FOOTBALL ALBERTA CONTINUES TO SUSPEND ALL FOOTBALL ACTIVITIES IN ALBERTA UNTIL FURTHER NOTICE**
Football Alberta continues to recommend that all members and the general public pay attention to all official announcements regarding COVID-19 from the Federal, Provincial, and Local agencies responsible for dealing with this situation.
Alberta Public Health officials continue to reassess the national and provincial public health risk, based on the best available information as the situation evolves. Currently they have put a ban on gatherings of 15 or more and that will continue to affect Football Alberta's programming.
As well, Football Canada continues to monitor the public health situation regarding COVID-19 and their national programs, especially those coming up this summer. Football Canada will be making a decision on all contact summer programming such as the Football Canada Cup, and Western U16 Challenge, by May 15 and all non-contact summer programming by May 30. If decisions are made prior to those dates affecting these programs we will let our membership know.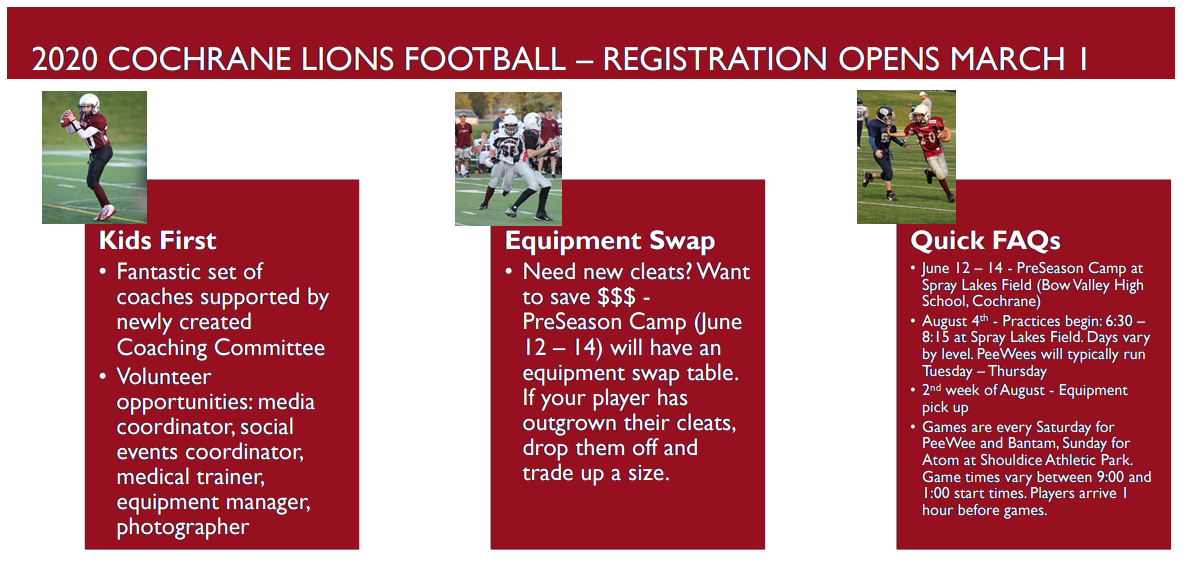 The 2020 Annual General Meeting is scheduled for June 4, 2020 at 7PM. The location will be the multipurpose room at Spray Lakes Family Sports Centre.